SITEMAP A PEASANT HISTORY

This is the Sitemap of 'a Peasant History'. There is another sitemap for 'Peasant Autonomy - Archive'.
Titles in CAPITALS are links to overview pages.
Go to: Table of Contents, Overview Pages or Special Pages.
Ga naar: Inhoudsopgave, Overzichts pagina's of Speciale pagina's.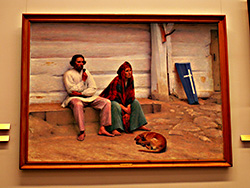 Aleksander Giermyski, Polen.