Story 52
An estate in Hungary – 1910 (1)
As free as a bird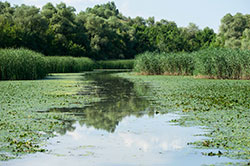 Hungary.
"We were as free as a bird," Gyula Illyés remembers. He has been an adult already for a long time, but he often recalls with fondness the estate where his father and his mother were servants, and where he was raised. He thinks of the gently descending green slopes with the forests at the top, and the endless corn and flax fields below. At the bottom of the valley was a small stream.
Gyula spent time with a group of boys who were a bit older than he. "How happily we roamed through the forests. Sometimes we went to the stream, though my mother had warned me that it was quite deep at some places." A few bigger boys carried him on their shoulders to a small island, where they built huts.
Another time they climbed on top of the granary, or they buried each other in a sea of shaved-off wool. There was always something exciting to do.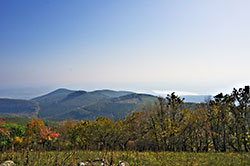 Hungary.
One morning a girl came to get Gyula. She took his hand, and carried him along with her. She brought him to a big hollow behind the pig shed. They crawled into it, and were hidden from view by thorny acacia shrubs on the edge of the hollow. He had to take off his clothes, and she did the same. They examined each other thoroughly, and wrestled a bit. "I must have been only eight years old. She was in such a bad mood, because she didn't know exactly what to do, and I didn't either," Gyula smiles. "That's how we came to know life."
_______________________
Source
The book People of the Puszta (1936) from the Hungarian author Gyula Illyés is a blend of an autobiography and an anthropological study, with numerous small stories about what Illyés saw and experienced himself in his youth.
Go to:
= part 2:
Serf or free servant? - an estate in Hungary – 1912 (2)
, story 56.
= the next page:
Olmo is growing up - an estate in Northern Italy – 1910 (1)
, story 53.
= the
Table of contents
, story 52.