DOWNLOAD and PRINT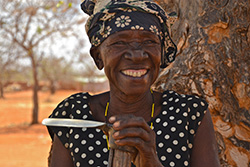 Tanzania.
Text:
a Peasant History
, full text with cover but without pictures
in Word
- 3.4 MB
or
as pdf
2.4 MB.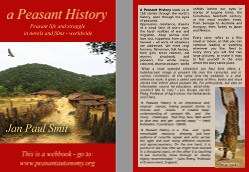 Poster.
Poster
For
on a screen
as a jpg of 1.5 MB, 72 dpi; or
to print
as a PDF of 1.1 MB, 300 dpi.
Download entire webbook
For libraries, universities and school it can be useful to place the entire webbook
A Peasant History/Een boerengeschiedenis
(140 MB) on the own server. Send an email to peasantautonomy@gmail.com with the subject line 'Complete webbook'. We will send you for free a code to download the entire webbook directory at WeTransfer.
Automatically you will get both the English and the Dutch version, because they are interconnected.
When the webbook is at the local server, you will arrive at the initial page by double-clicking the directory 'Webbook Peasant History', and then double-clicking 'index.html'. The webbook will open in your internet browser.
Double-clicking any html file in the directory 'history' will open the book too.
Copyrights
When you have a question about copyrights, go to
About us
.