Story 38
A village in Friesland, the Netherlands – 1902
Two hundred guilders in advance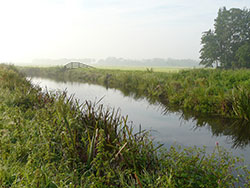 Friesland.
"Now I know what to do! When I sign, I will get immediately two hundred guilders, cash in hand. Then our worries are over." Eelke is excited. Five minutes ago he was entirely down. The bailiff has laid a distress. In one and a half week's time their last piece of land will be auctioned off, together with the sod hut, the shed, and everything they possess. The last few years things were going terribly against them. All the peasants in the region have been knocked back financially. Each time his father had to sell some land. Now they will lose their last piece.
In an old newspaper he saw that you will get two hundred guilders in advance when you sign to go to the East, to the Dutch Indies, for six years as a soldier. Immediately he understood that this is his chance to help his parents. And that is what he will do! How can his parents survive, when they don't have a piece of land? His father is too old to work as a farm labourer and his mother as a maid-servant for a rich farmer.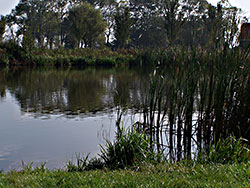 Friesland.
"Douwe, do you want to go with me to the East?", Eelke shouts enthusiastically. "Not me", answers Douwe bluntly. "Sell my body for six years? Not even for a thousand guilders. Imagine, you are away for six years. They can shoot you dead, or you can become ill."
"Douwe, please go with me? We are comrades. Didn't we work together in the peat moors for years? I cannot leave my parents to their fate. Do they have to go begging in their old days? Or to receive poor relief? There is no work for us here.

Early next morning Eelke sets off for the barracks with his birth certificate and his copy of the civil registration. He hopes they will not reject him.
_______________________
Source
The play Ora et Labora (1902), written by the Dutch author Herman Heijermans, pictures movingly the poverty of peasants.
Go to:
= the next page:
Piano tuner - Norway – 1906
, story 39.
= the
Table of contents
, story 38.