Story 91
California, United States – around 1935 (2)
Nightmare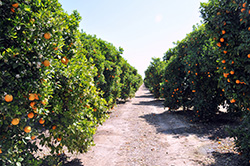 California, United States.
"Now we leave", Mother Joad decides. For days the rain has come down in buckets. They stay in a railway-car, converted into a sort of home. Slowly, the water is creeping in. In great haste the men built a platform where they have already been sitting for two days. There is no food any more, and no wood to fill up the stove. The children are in a daze from sitting still. Father is only dreaming of their farm in Oklahoma.

Together they wade through the waist-high water, setting off for a higher spot. Fortunately, they find a barn on a hill, with hay in it.

Is this the California they have dreamed of, Father wonders. Sometimes they found some work, but the wages were frightfully low. Just enough to eat from and to save a bit for petrol when you have to move on.
California, United States.
A friendly small farmer explained to them why the picking wages are so paltry. The banks are bossing the farmers' organizations. They have determined an absurdly low price for the fruit. In this way, the small farmers are cornered, and in the end they have to sell their orchards.
The big landowners don't bother because they have canneries. And the price of a can of fruit remains the same. They can cheaply buy fruit from the small farmers who don't have a cannery. Then, they make a good profit and buy up the small orchards with loans from the bank.

Luckily, it is dry in the barn. Mother looks around, sees an old cloth, helps the children take off their clothes, and rubs them dry and warm. They find an old and a young man in the barn too. They will make the best of it. Together.
_______________________
Source
In The Grapes of Wrath (1939), the American author John Steinbeck describes the fate of peasants in the south-central US, who lost their land and went west. It is an impressive novel which sheds light upon many sides of peasant poverty. A tribute to the perseverance of peasant families.

Go to:
= part 1:
Driven away by the bulldozers - Oklahoma, United States – around 1935 (1)
, story 90.
= the next page:
Happy years - a village in Maharashtra, India – 1937
, story 92.
= the
Table of contents
, story 91.