Story 3
Mali – 13th century
Father and son
Mali.
Carefully Nianankoro takes the big calabash bowl with both hands. Slowly, he moves it back and forth, looking into the rippling water. Worriedly, he says, "Mother, Father is not far away." The old woman looks at her son. "Come on, we need to get away, your father wants to kill you. You know that." Nianankoro, a slender, dark young man, almost twenty years old, shakes his head. "No, I am no longer a child. I will not run away for him any more. I will go out to meet him." "You must flee," the old woman answers, "for ten years I have been fleeing with you, to protect you against your father. You are not a match for him. He is terrible, he is a monster."

The father of Nianankoro is a great sorcerer with extraordinary powers. But he misuses his talents to dominate others, causing death and destruction. He hates the world, he hates people. And most of all, he hates his own son, because in a dream he has seen how he will stand up to resist him, once he has come of age – that there will be a dreadful battle, for which the outcome is uncertain.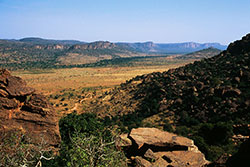 Mali.
"I will not run away from him again," Nianankoro repeats. The old woman with her wrinkled face looks at her son searchingly. The time has come, she concludes. "Look, my child, I have for you this powerful amulet. Wear it around your neck, day and night. It will protect you against harm from your father. And here is a sacred crystal. Go through the land of the Fula, and take it to your uncle Djigui. He is the twin brother of your father. God has struck him with blindness, but he is a good man. He will explain to you how to defeat your father, how to return justice in this country.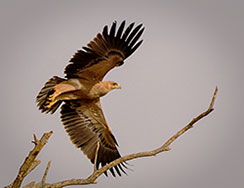 Mali.
_______________________
Source
The movie Yeelen (Light, 1987) is an epic masterpiece of the Malian director Souleymane Cissé.
Go to:
= the next page:
The poet dreams – Karaburun, West Turkey – about 1400
, story 4.
= the
Table of contents
, story 3.