Story 2
Nottinghamshire, England – 1195
'The forest is large enough for a secret army'
Nottinghamshire.
"Just my awful luck! I had just shot a deer in the middle of the forest, and here came a little band of nobles. Naturally, escorted by a group of soldiers, otherwise they don't dare to come here. I was seized, and they told me that I would be hanged, because poaching is punishable by death. Yes, for what are you not punished by death nowadays? Only for paying taxes, I think. Anything else is unlawful. Luckily, you just happened along. You have responded to that weasel of a soldier very nicely, and he feared your bow and arrow. I could see that."

Sir Robin of Locksley, a young, cheerful, adventurous nobleman, has to smile. "What's your name, anyway?" "I am Much, the miller's son. Are you not Sir Robin, who is called 'Robin Hood', and who is skilled with bow and arrow? Yes, I know that poaching is illegal, but a man needs to eat. Sir Robin, our life has become hell, with that new, vicious King John. Nowadays, you have to pay a tax for everything, the soldiers harass everyone. At the slightest whim you are flogged, your eye is gouged out, or you are hung. No woman is safe. Everyone is fearful. If only our old King Richard would come back. Why did he find it so necessary to go on a crusade? He should have stayed and protected us. During his reign our life was good."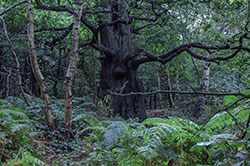 Nottinghamshire.
"Listen, Much, King Richard will surely return. Then, we will oust King John. All of us together. I need your help, Much. Let all the villagers know that tomorrow night there will be a gathering by the big oak, you know. Take care that the soldiers don't notice it. Just whisper it around that the forest is large enough for a secret army of peasants and other villagers, of anyone who can fight. From now on we will shoot a soldier dead for every poor fellow who is mistreated or hung. From now on we will show no mercy to traitors. From now on we will take back all the taxes that have been extorted from us, and distribute it among the poor."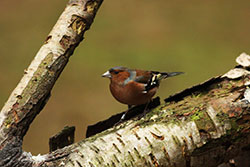 Nottinghamshire.
_______________________
Source
The Adventures of Robin Hood (1938) is a colourful action film from the American directors Michael Curtiz and William Keighley, based on the centuries-old legends of this folk hero.
Go to:
= the next page:
Father and son - Mali – 13th century
, story 3.
= the
Table of contents
, story 2.