Story 117
Sardinia, Italy – 1956 (3)
'Half is half'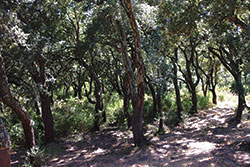 Sardinia.
"Okay, half is for Don Pedru. That isn't all right, because we had to do all the work, and he didn't raise a finger. But that's just the way it is. But it makes me mad that even that is not enough for him." Juanne, 18 years old, talks with his friends with whom he soon will emigrate to the mines in Holland.
"Last week he came to our sheep pen to divide the apples. One basket for him, and one for us. He filled our basket up to the brim, and stroked over it with a stick. So one or a few apples rolled down, naturally to his side. He piled his own basket heaping full. But then, he didn't use his stick. Inside I was boiling mad, because that is the way it goes every year. At the end he knocked over our basket with his stick, so that the apples rolled to his side. For sure he had at least twice as many apples as we did."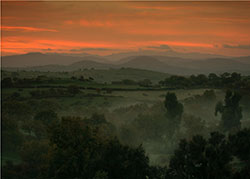 Sardinia.
Juanne's face has reddened, and he has to catch his breath. "Do you think that my father says anything about it? Not at all! He is sitting there like a stick-in-the-mud and doesn't say anything. I shout at Don Pedru, "Stop it now." I am ready to fight, but he looks at me patronizingly and says "Hey, brat, keep out of it." "Leave that to us," says my father, "we know how it should be". "Half is half, that's how it should be," I shout. Then my father hits me in the face with the flat of his hand. Unbelievable! "If we didn't have Don Pedru, we still would be living in poverty, and when he evicts us we will be in poverty again," says my father angrily."

"Then I said no more about it. Soon we will emigrate. It is really unbearable here."
_______________________
Source
The book Padre Padrone – My Father, My Master (1975) is the autobiography of the Italian writer Gavino Ledda. It gives a beautiful description of the hard life of shepherd peasants in the mountains of Sardinia. It is also the story of Ledda's struggle with his tyrannical father. The book is filmed under the same title.
Go to:
= part 1:
Sheep thieves - Sardinia, Italy – 1945 (1)
, story 103.
= part 2:
Locusts - Sardinia, Italy – 1945 (2)
, story 104.
= the next page:
The basis of my life - a village in Cameroon – 1958 (1)
, story 118.
= the
Table of contents
, story 117.