Prosperous Villages Don't Want Big Projects
photo-series Chhattisgarh, Jashpur District
article resistance against this big dam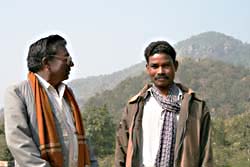 The right one is Ageet Panna, hero of Beltoli village. He chased away the land surveyors.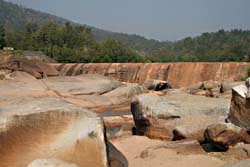 The villages here have a small dam …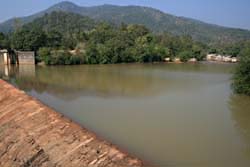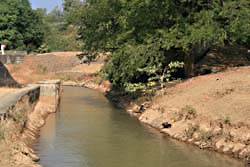 … which provides them with enough irrigation water for two crops a year.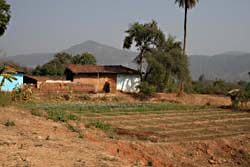 So the area became prosperous.

The government wants to change this small dam …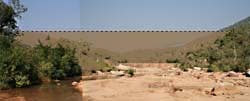 … in a huge dam to make a big artificial lake for electricity production for an aluminum factory.
Go to next page:
article with photos meeting of villagers to prepare struggle
Go to
article resistance against this big dam
Go to
overview articles and photo series about resistance in Jashpur district