OVERVIEW CHHATTISGARH

Go to overview Jashpur district
_______________________
RAIGARH DISTRICT


Sponge Iron Industries
Pollution, displacement and resistance
The last twenty years hundreds of iron factories came up in the centre of India, in the states Chhattisgarh, Jharkhand, Orissa and West Bengal. Life became a hell for the hundred thousands of villagers in their neigbourhoods, most tribal people. The air, the water, the land everything became horribly polluted. It brought many diseases. Big trucks killed a lot of people in traffic accidents. Thousands and thousands Adivasis had to leave for the factories, and for the coal and iron mines. They became displaced persons. Off course there is a lot of resistance.
Read the introduction article about resistance
Read the introduction article about pollution and displacement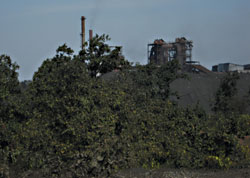 Here was a dense forest ten years ago.



Pollution overview articles and photo series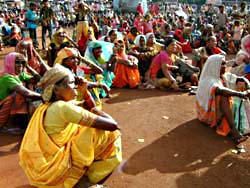 Demonstration in Raipur against land grab, 2009.











Resistance overview articles and photo series
_______________________

JASHPUR DISTRICT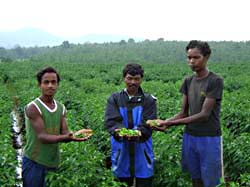 Growing vegetables - a project for umemployed village youth.




Constructive work Social workers help to rebuild the village economies. more photos
_______________________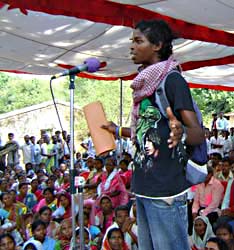 One of the big demonstrations against land grab.
Resistance
overview articles and photo series