Constructive Work in the Villages
Uttarakhand, Uttarkashi district
Article about the development and campaign organisation HPSS
The development and campaign organisation HPSS (Himalayee Paryavaran Shiksha Sansthan) combines protests and resistance with a lot of constructive work in dozens of villages. It helps the women farmers with afforestation, clean drinking water, water harvesting, poly houses (green houses), women mutual support groups, schools and so on. To give practical help to villagers to rebuild their local economy.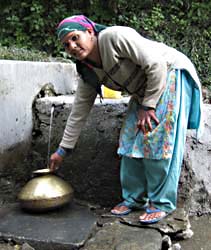 Helping villagers to get safe drinking water.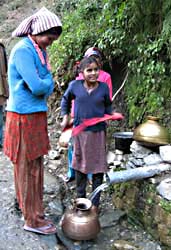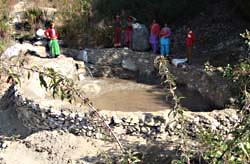 Activate villages to rebuild old ponds to collect rainwater.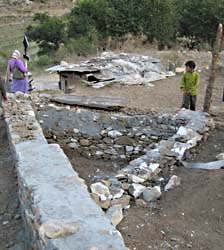 Supporting poor farmers to build a compost pit ...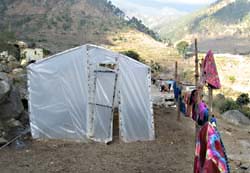 ... or a green house.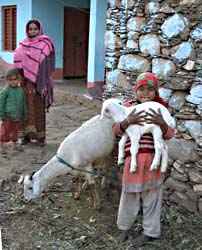 Organising a goat rearing project.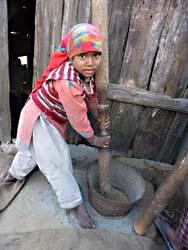 Supporting schools for small children.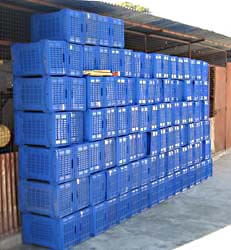 Supporting farmers to bring vegetables to the markets. Together they hire a van and every farmer brings her own crate.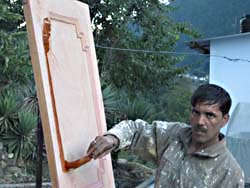 Building a center for all sort of trainings.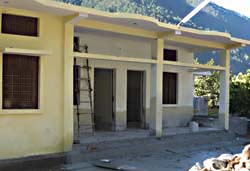 Constructing a earth quake resistant building, to train local masons.
Go to next page:
photo series beauty of this area
Go to:
overview photo series about dams, tunnels and power stations