Black Day - Yearly Commemoration
of police violence against Adivasis
photos - Tamnar, Raigarh district, Chhattisgarh
article about police violence in Tamnar
photo series about police violence in Tamnar

At January 5, 2008, there was a public hearing at Tamnar village in tribal area about the construction of another iron factory. In the end there was a lot of police violence. January 5th has become 'Black Day', every year people from different villages and activists from different districts commemorate the brutality.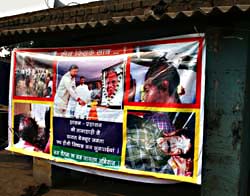 At 2009 was a commemoration meeting. January 5th was baptized 'Black Day'.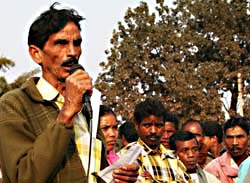 This tribal action leader was beaten heavily last year.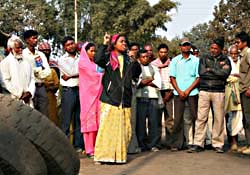 This social activist brought some villagers from the Jashpur district, to show them what will happen, when mining starts.

Women listened the whole day, they got a lot of information.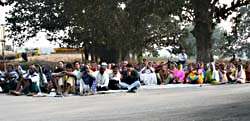 Men too.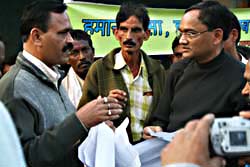 The highest government official from the district came to get some impression. Activists questioned him directly about a forged letter of consent of the village leader.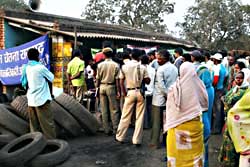 The villagers crossed the road to hear the discussion. Police officers came with their guns.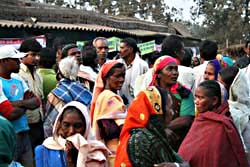 The high officer promised an investigation and asked for the letter. But the activists and the Adivasis decided to go to the police office to report it.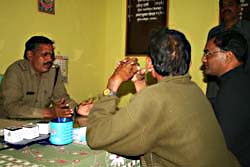 The police officer advised not to report if officially.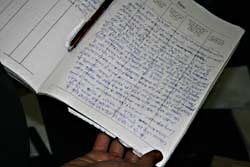 But the tribal leader insisted.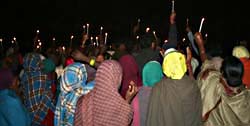 The same evening there was a ritual with candles at the exact place of the beatings. People shouted: 'Tamnar Zindabad, Zindabad!', 'Long live Tamnar'.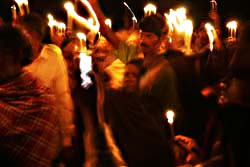 Everyone is well decided: no more factories!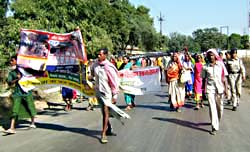 Black Day 2010. Even more protesters. People from many villagers share information and their feelings.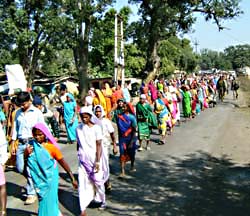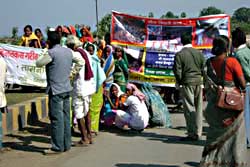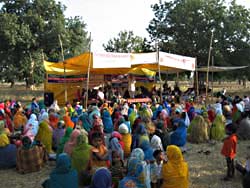 Black Day 2011.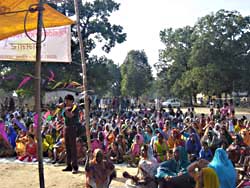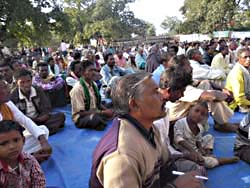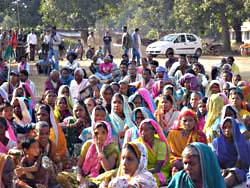 Next year they will come again.
Go to next page: how to make a Citizens' Report
Go to: article about police violence in Tamnar
Go to: photo series about police violence in Tamnar
Go to overview photo series and articles resistance

Photos: Adivasi Mahila Mahasangh, Jashpur and Peasant Autonomy -
Creative Commons