Social Workers Inform Villagers about Big Projects
Chhattisgarh, Jashpur District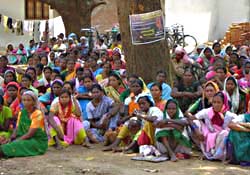 Meeting at Kansabel.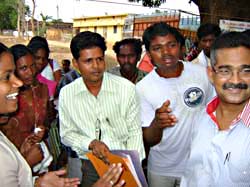 Kansabel.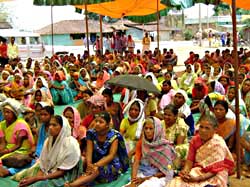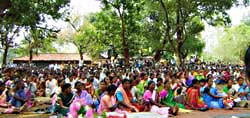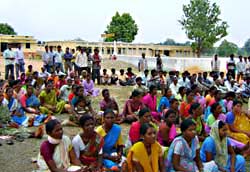 Vasabahar.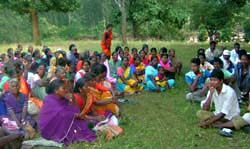 Gulu.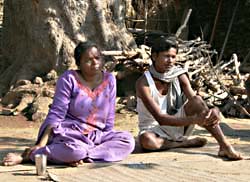 Social worker (left) at Dumartuli.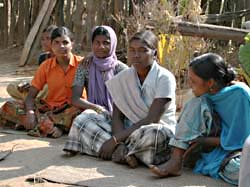 Girls: "We have everything here: land, water and forest. Who will give us a job in the city? It is so peaceful here. This kind of happiness we will get nowhere."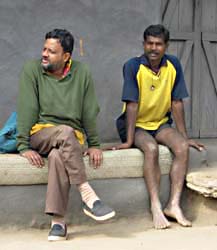 Activist (left) at Upper Gulu.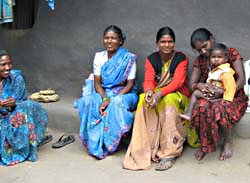 Social worker in the middle.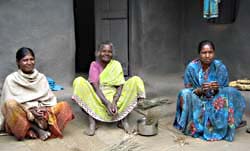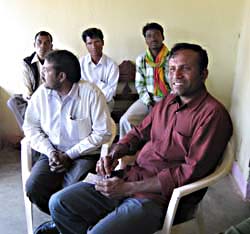 Social activist (right) at Khamar. People from this village (in the Raigarh district) resist the construction of a thermal power plant.
Go to next page:
photo series big rally in Kunkuri
Go to
overview articles and photo series about resistance in Jashpur district