Long March - River Problems
Padyatra Himval River - Uttarakhand South West 2
June 2010 a dozen activists made a Padyatra (Long March) following the Himval river, which is running dry a part of the year nowadays. In 6 days they walked 90 kilometers and visited around 25 villages. They discussed with the villagers the causes, effects and possible solutions of this drying up.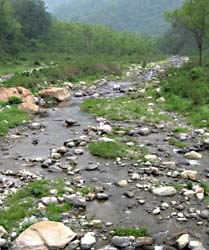 The Himval river June 2010, almost dried up.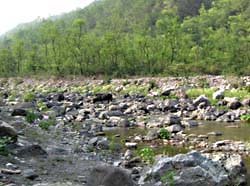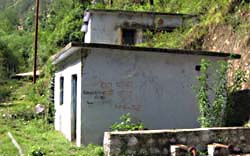 Pumphouse to send the river water to Chamba town.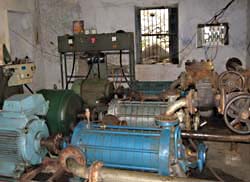 Inside the pumphouse.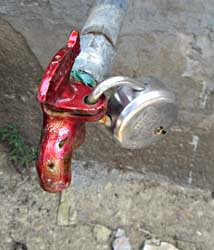 There is no drinking water available anymore; neither in the winter nor in the summer.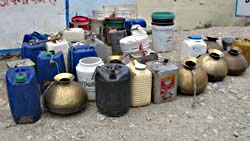 Waiting for the water tanker of the government.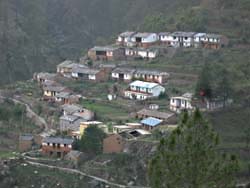 This village is completely abandoned. All people are migrated.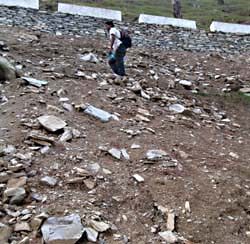 Debris of the construction of a new road. The traditional roads are gone.
Go to next page:
photo series padyatra: discussions on the road
Go to
overview photo series padyatra