Artists Support the Villagers
near Mangalore, Karnataka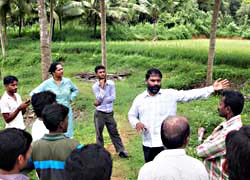 Artists from the region went to the area and got a lot of explanation from several farmers.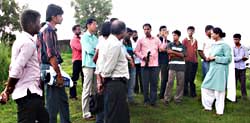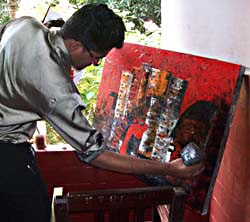 In the afternoon and the evening the artists made many paintings together for an auction the next day. The money was for the costs of the 'Peoples Audit'.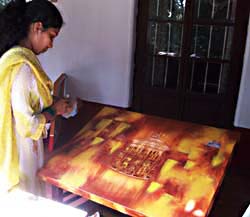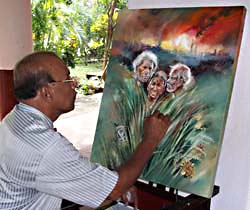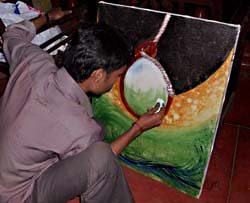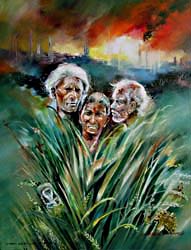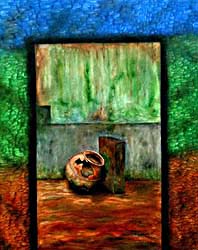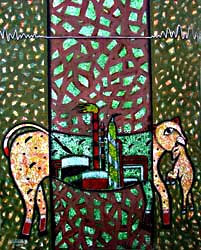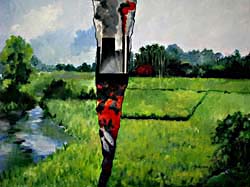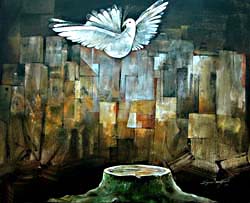 From the state newspaper Deccan Herald
Art Exhibition, October 5, 2009 "(..) Veteran artist Ganesh Somayaji said that the paintings exhibited were created by 24 artists of coastal districts. 'We visited Kudubipadavu, Permude, Kalavaru, Yekkaru, Kuthethooru, Bala and other villages which is being acquired for the MSEZ project. Paintings were all created by artists according to their imaginations after interacting with the villagers,' he added. (...) Somayaji said that the paintings will be exhibited in villages and in art galleries in the days to come."
Go to next page:
articles and photo series testimonies of the people
Go to
overview articles and photo series Mangalore