Agriculture
Himcon, Uttarakhand South-West
Overview photo series about the rural life in Uttarakhand South-West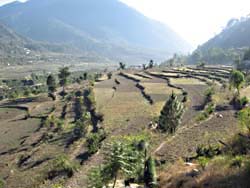 Terraces near the river.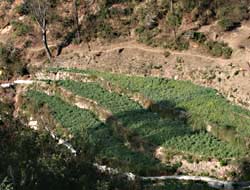 Terraces at the hills, irrigated by the water of a spring.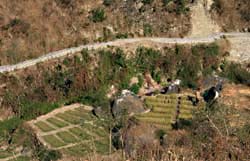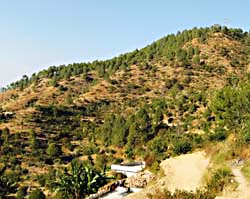 Often the original trees are cut and pines are planted for turpentine. They are useless for fodder and not good for the soil life and its moisture.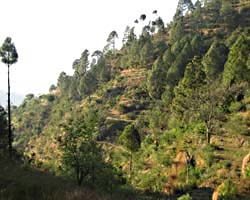 You see pines everywhere, where earlier was dense and diverse forest.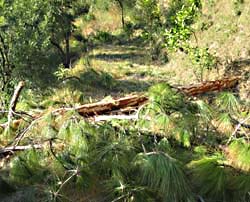 It is better to cut the pines and plant a variety of broad leaved trees.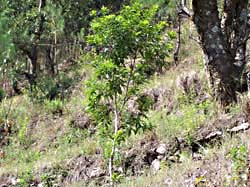 Like here.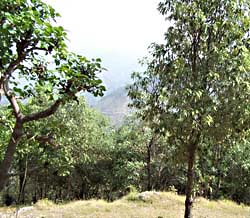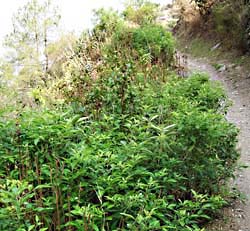 With all sort of shrubs.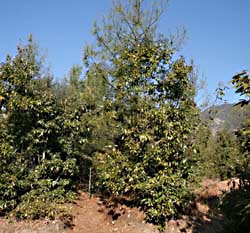 Villagers planted oak trees. They are original here and give a lot of good fodder leaves.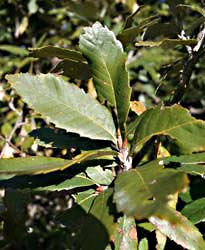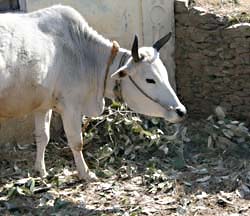 This cow eats the oaks leaves.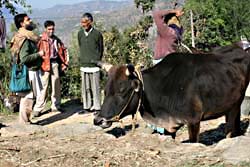 Discussion of activists and farmers about afforestation.
Go to the next page: photo series about the beauty of this area
Go to: overview photo series about the rural life in Uttarakhand South-West